Over the years as a Vancouver family photographer, I have noticed that in-home lifestyle photo sessions are getting increasingly popular, and what's not to love about them? More and more people are wanting cozy looking family photos full of genuine emotions and fun. I'm often asked, "What happens if I want cozy looking in-home photos, but my home is not pretty enough?" Today, I thought I'd touch on some advice I have surrounding that.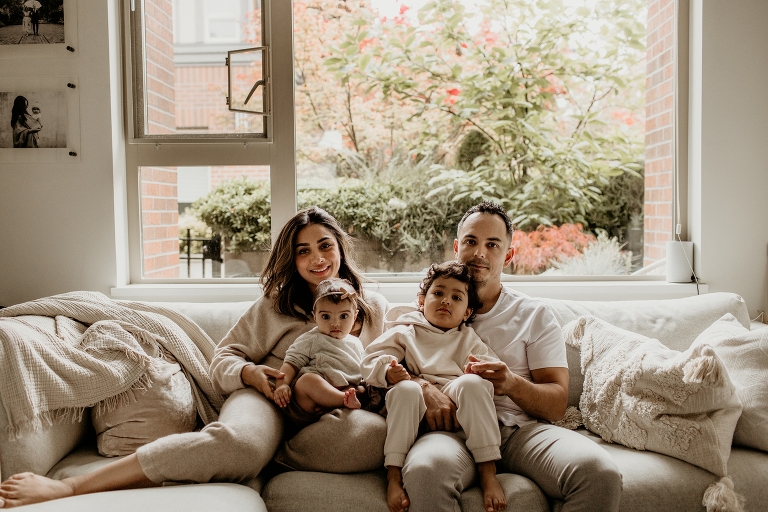 1. Lighting is everything.
I always say if you have good light in your home, then it's definitely pretty enough for me to photograph! In photography, light is the most important factor. Even outdoors, a mediocre location with pretty light will actually produce more beautiful images than a pretty location with bad light. As long as you have some windows with natural light coming in, you are usually good for an in-home session. When in doubt, feel free to send me images of your place and I will let you know what I think.
2. Clean up clutter.
After light, this is of the next biggest importance. The tidier your place is, the easier it will be for me to get photos from all angles. Yes, I can put messes behind me and only photograph from certain angles to avoid clutter being seen, however, when you and your child are naturally having fun and he/she is facing a certain way, it would ruin the moment for me to stop you and tell you to turn and face the other way. But if your room is photo ready from every angle? That won't be an issue at all.
While lifestyle photography embraces the chaos of daily life, removing distracting objects will help me tell your family story better. You don't need to stress yourself out by doing crazy cleaning, but removing that large pile of books/newspapers sitting in the middle of your table, the water bottles on your counter, the cords sticking out of the outlets, the stray toys littered on the floor, etc. will definitely make your photos more aesthetically pleasing.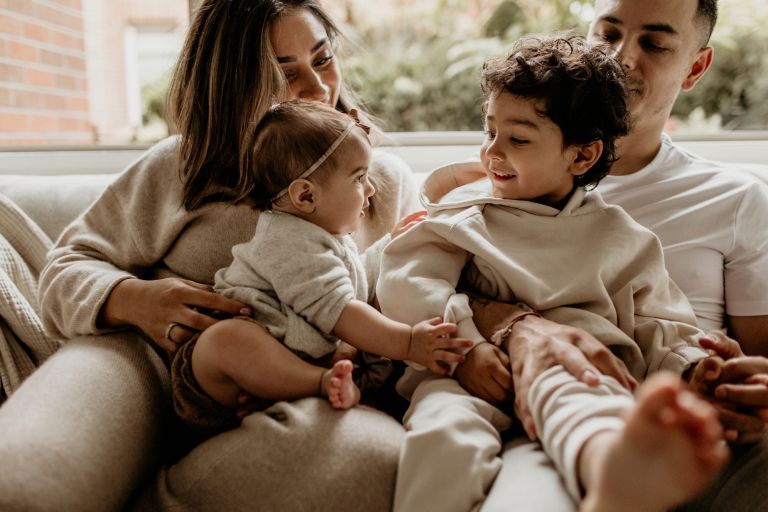 3. Consider renting.
If all else fails, you're set on getting photos indoors (maybe it's too cold outside or it's been raining non-stop), and you don't think there's any way your own home will work, then renting a place may be the solution for you. I have access to some very beautiful and brightly lit indoor spaces of different styles/looks, and can definitely assist you in finding the perfect one for your family. These spaces are already decorated with furniture and are ready to use for lifestyle sessions. It's always a joy shooting in them and my clients have been super happy as well!