We celebrated Eliana's first birthday a few days in advance, on Saturday, and we had such a fun time! Admittedly, it was a lot of work putting together all the decor and food for this party and it involved more than a few people to make it happen. In the end, we were so happy with the results and even though Eliana herself won't remember all this, she'll certainly have lots of photographs to "remember" it by! This is a huge milestone for us and having a one year old now is something I never take for granted.
She is a rainbow baby so naturally, I wanted to do a rainbow theme for her. However, since her birth, I've also been a tad bit obsessed with unicorns for her. Unicorns and rainbows go together and I settled with the theme of unicorns, rainbows, and clouds. I loved it! Party colors were pink, lavender, blue/teal, and gold.
Before we move on to the photos, I wanted to give a special shout out and thanks to everyone who played a role, big or small, in making my vision for this party come true. I couldn't have possibly finished everything on time if it weren't for you guys, so thank you! My sisters and their partners actually pulled almost an all nighter in order to finish their projects for this party. I've said it before and I'll say it again – Eliana has the bestest aunties and uncles ever! Thank you guys for loving on her so much!
And now, without further ado, onto the images.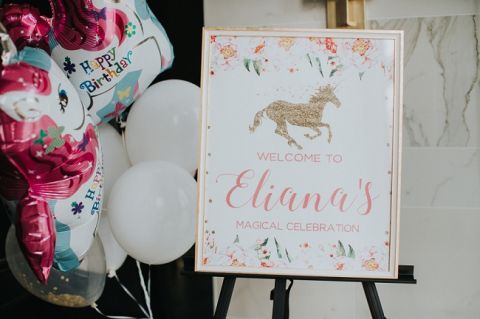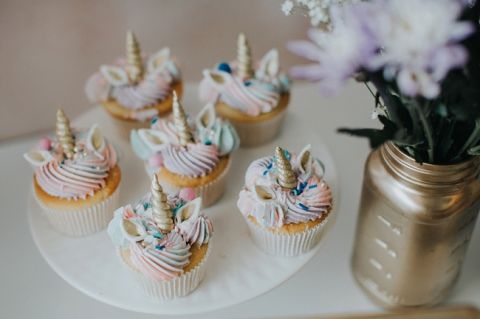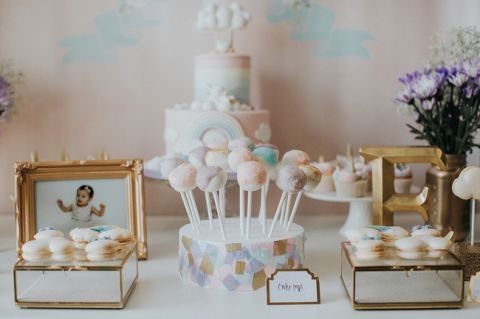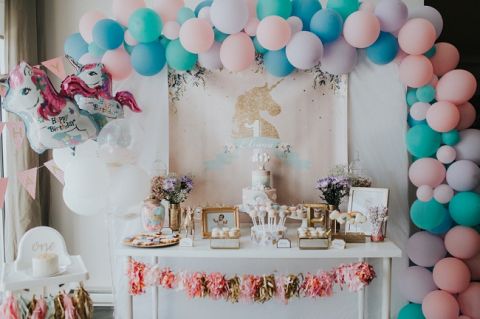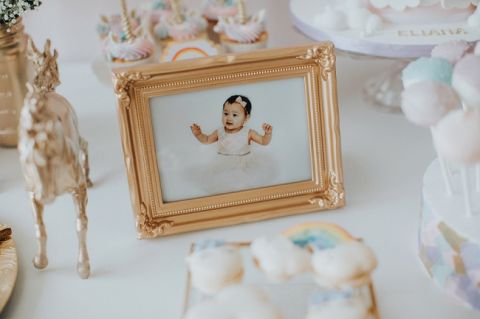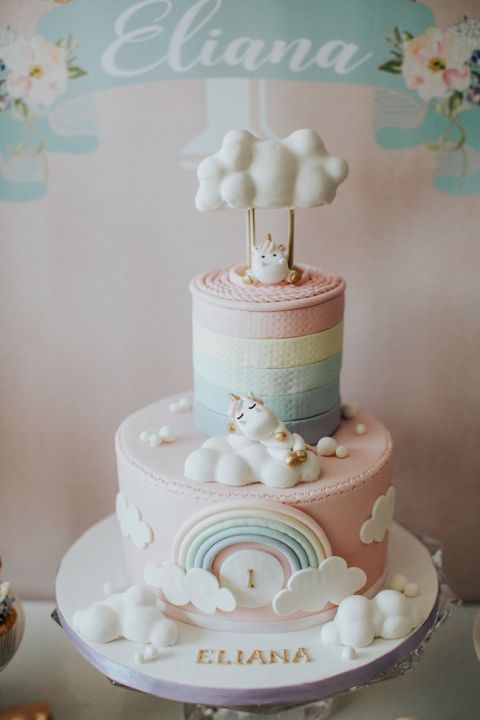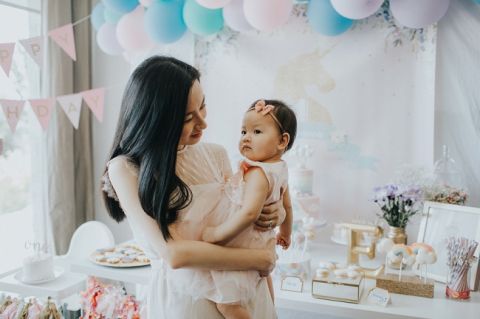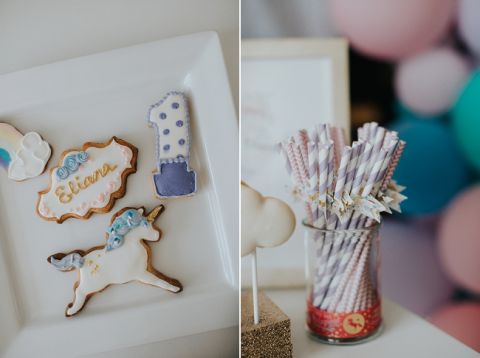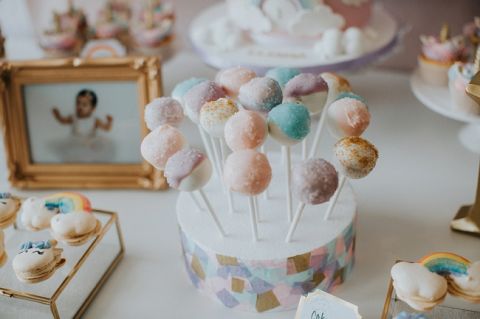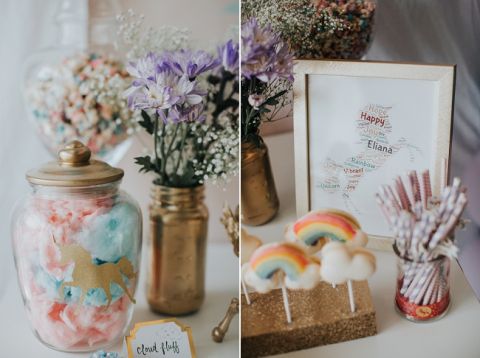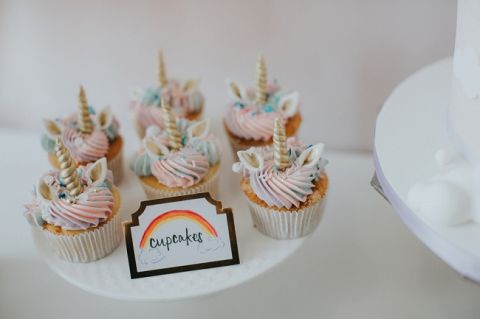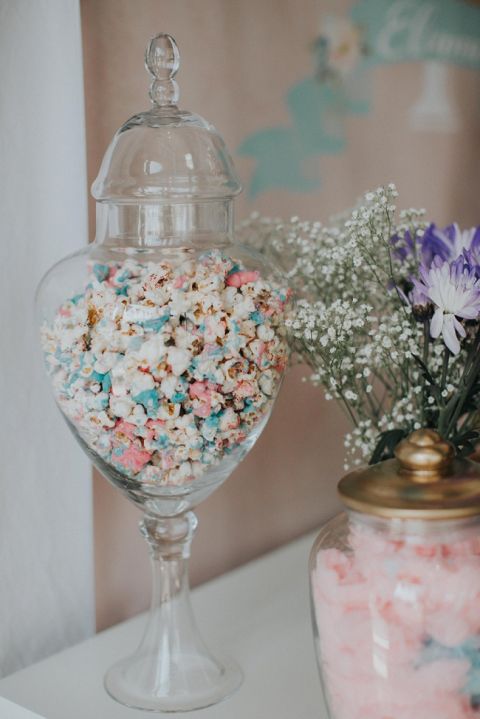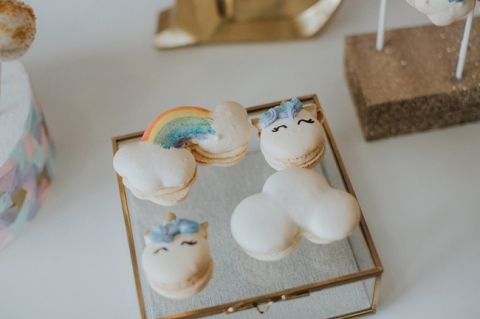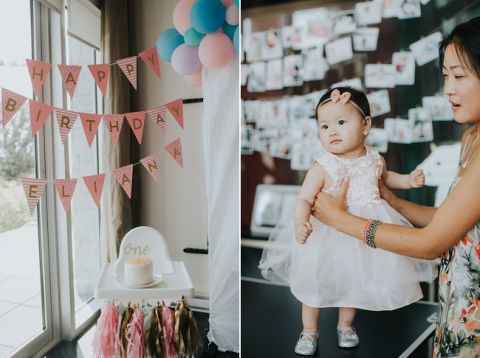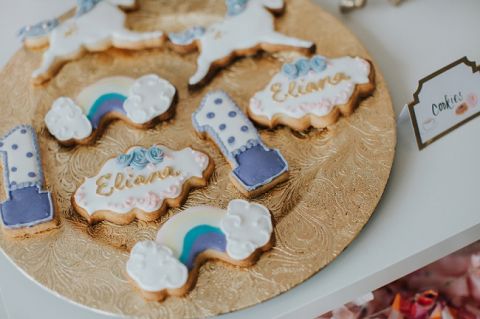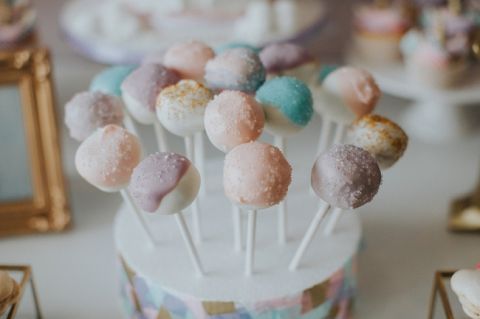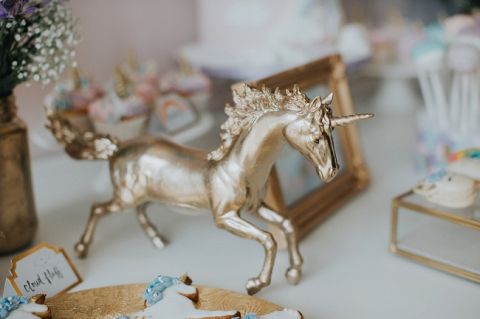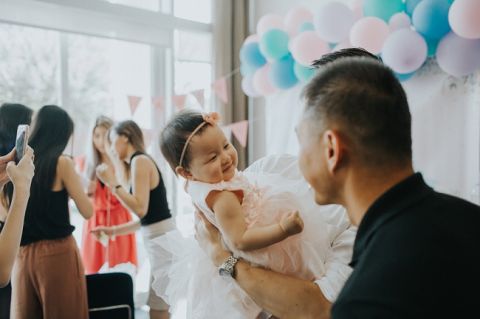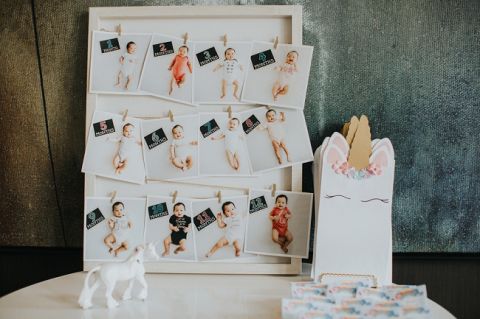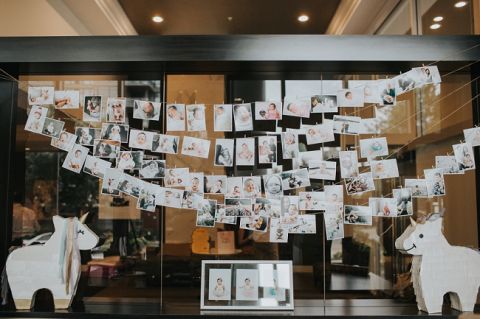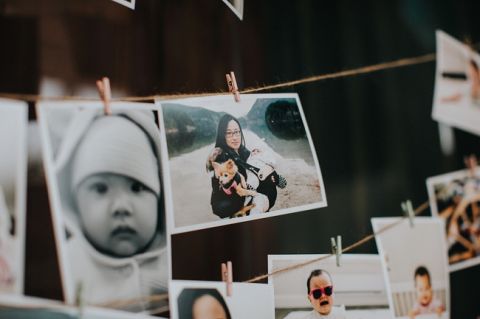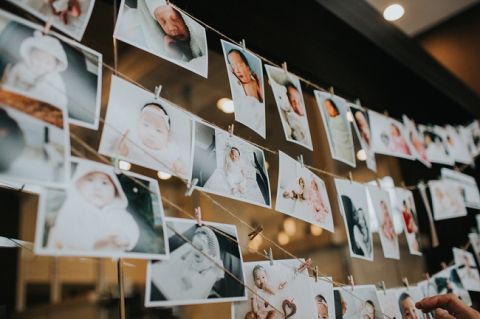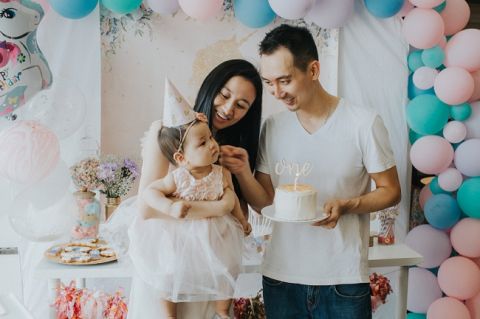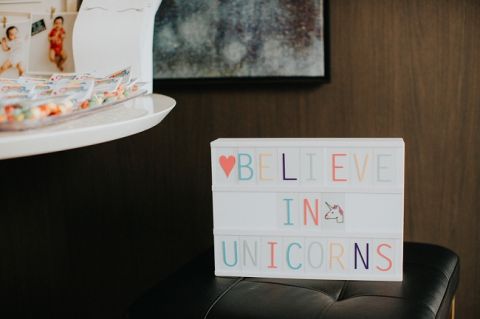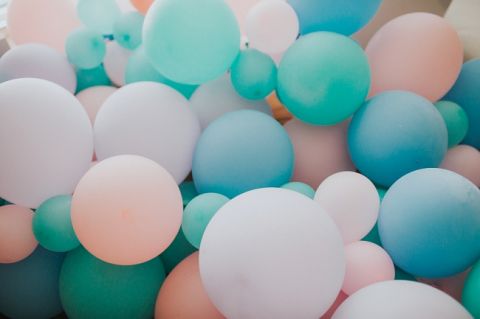 Photography: Kathy Lui Photography (myself)
Balloon garland: Little Rose Party Company
Cupcakes, macarons, cookies: Noms By Mon
Unicorn cake: Le Gateau Bake Shop
Cake pops: My sister Jennifer and her partner Jeff
Small white cake for Eliana: My sister Cecilia