My albums are one of my top client favorites. They are a great way to show off all your favorite images from your session. I custom design every spread so that they have a storytelling effect. There is a nice smooth finishing to the entire product, from front cover to back cover and all the individual pages in between. I put a lot of time + care into creating these to ensure they are as perfect as can be.
If there are too many images that you love and refuse to choose between, my albums are the perfect solution. They are offered in two sizes: 8×8 and 10×10 (most popular).
They feature a custom photo cover.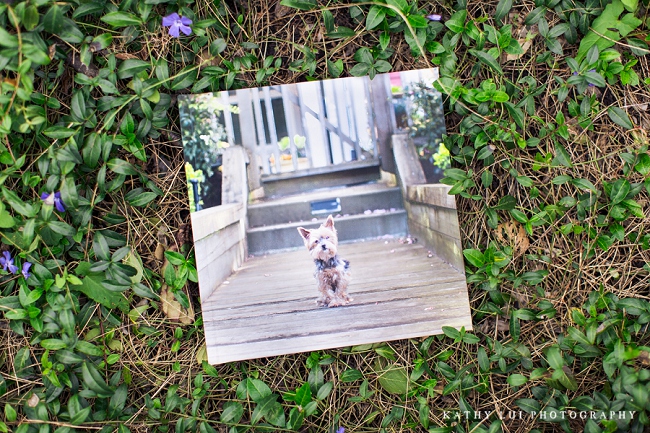 Custom text (e.g. pet's name, date, etc.) runs along the spine so that if you have to store it on a bookshelf, you can easily spot it. But of course I suggest keeping it out on your coffee table instead, so that anyone who enters your home can also enjoy your furbaby's images!
These albums are thick, durable, and the first thing anyone who touches one notices is that they feel luxurious.
They lay flat to display your images beautifully with no gutter loss in the center. You see every bit of your photos.
Be sure to ask to see my sample album in real life! :)